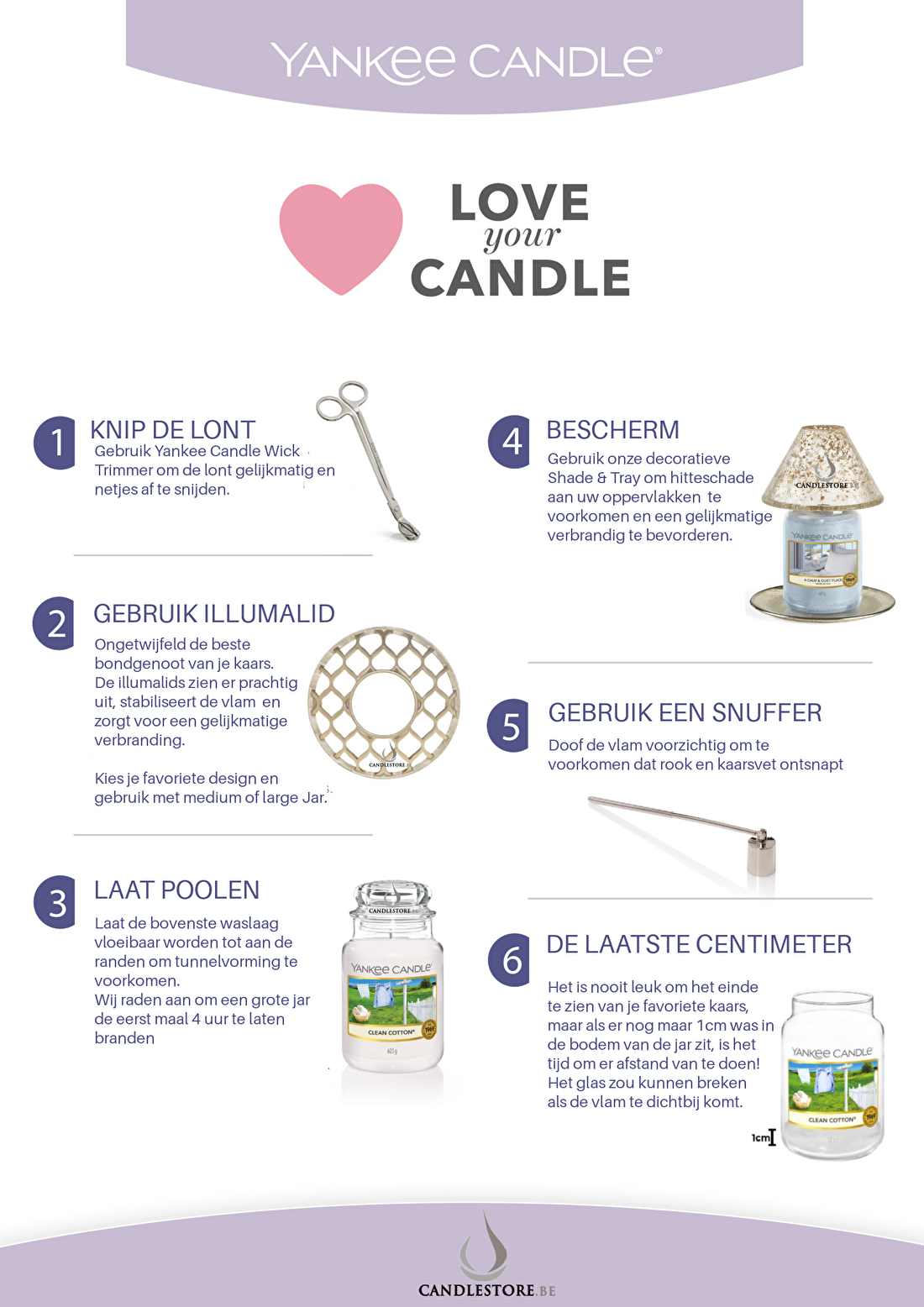 ---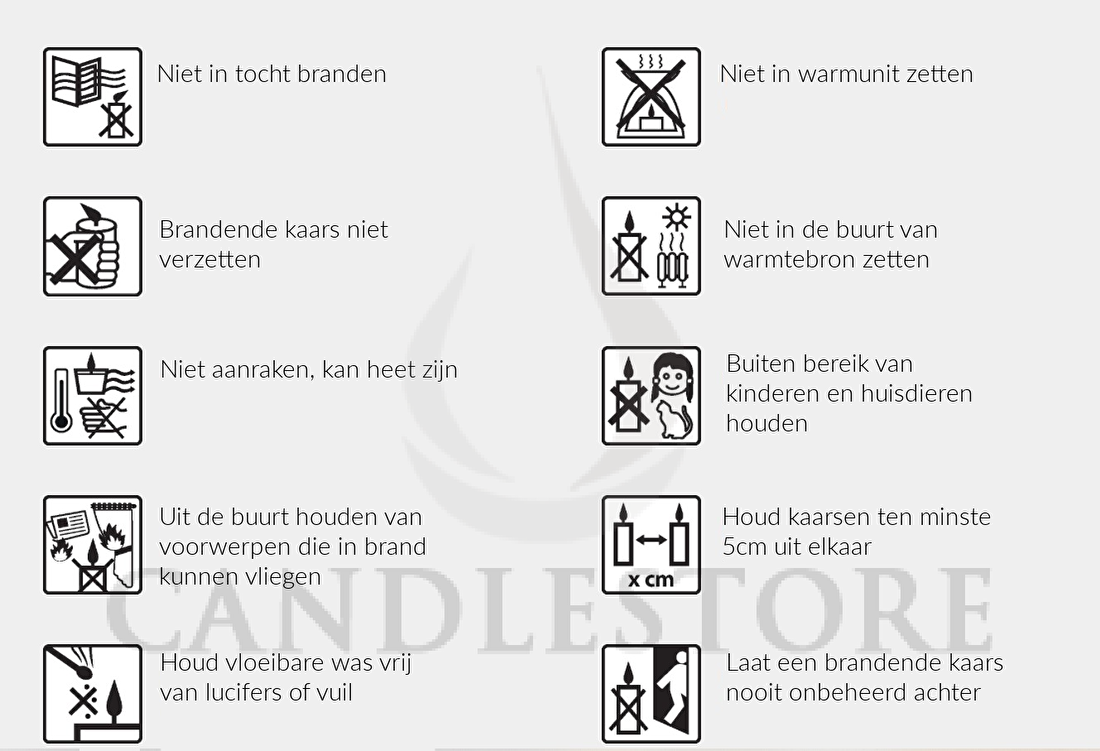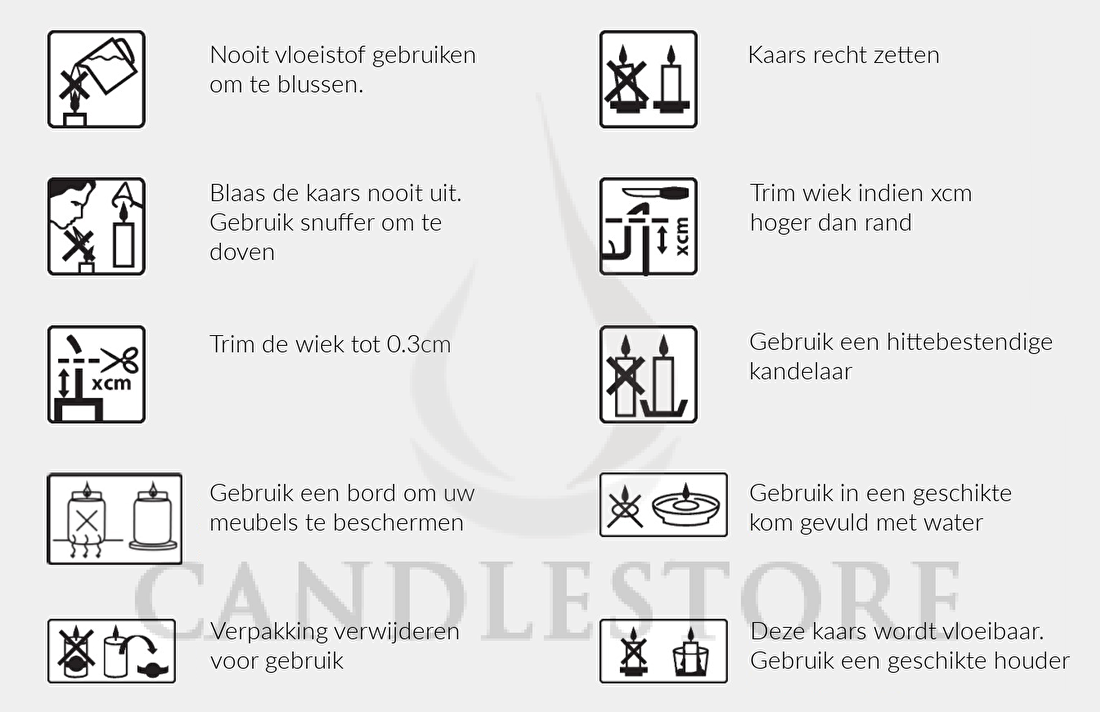 ---
Algemene veiligheidsinstructies
Wij vinden het belangrijk dat je zorgeloos en optimaal kunt genieten van je favoriete geurproducten. Het is echter van zeer groot belang dat er met zorg wordt omgegaan met onze producten. Daarom is het belangrijk dat je tijdens het gebruik van onze producten onderstaande veiligheidstips in acht neemt.

Verwijder al het verpakkingsmateriaal voordat je de kaars aansteekt.
Plaats de kaars recht op een stabiele, droge, hittebestendige ondergrond.
Hou de kaars uit de buurt van objecten die vlam kunnen vatten.
Plaats een kaars nooit op of in een warmtebron zoals een haard, gasfornuis, oven, microgolfoven, verwarming etc.
Knip voor gebruik altijd de lont af met onze wick trimmer.
Plaats de kaars buiten het bereik van kinderen en huisdieren.
Ruim aanstekers en lucifers direct op zodat kinderen er niet mee gaan spelen.
Zorg ervoor dat de wax geen stukjes lont, lucifer of andere brandbare objecten bevat.
Gebruik Votives altijd in een houder. De votives worden vloeibaar.
Wikkel de kaars nooit in aluminiumfolie of andere materialen.
Raak een brandende kaars en de vloeibare wax nooit aan.
Behandel kaarsen met een glazen omhulsel voorzichtig. Gebruik deze niet wanneer het glas is beschadigd en vul deze niet opnieuw met wax.
Blaas de kaars nooit uit. Gebruik een snuffer.
Stop het gebruik van de kaars wanneer de lont automatisch dooft of wanneer er slecht +/- 1cm overblijft in de jar.